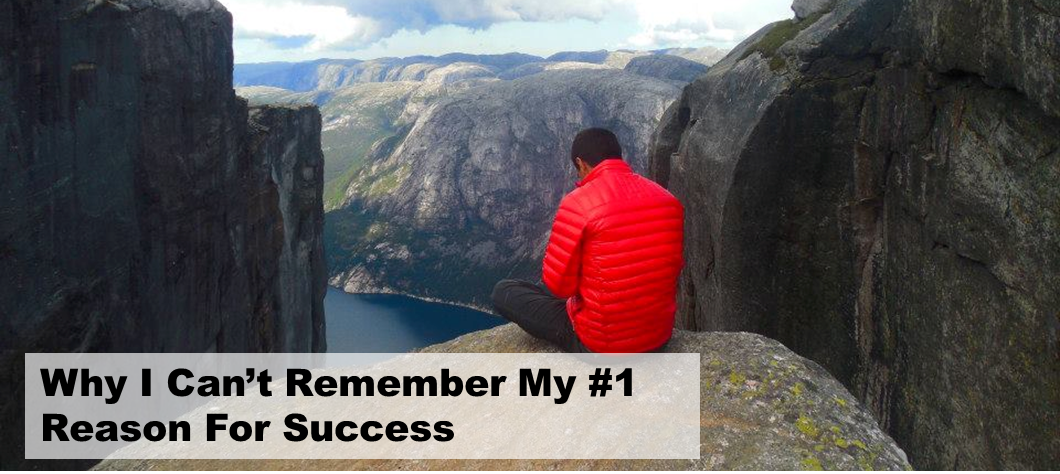 I've said it before—whenever you succeed, it's not entirely because of you.
Anything great you do has been co-created by the generous community that has taken you in, put in a good word for you, or donated their time and expertise.
This holiday season, I would like to take a moment to reflect on my biggest reason for success…but the thing is, I don't even have concrete memories of it.
And why not?
Well, because I was a baby.
Our memories when we are children are so cloudy.
I don't know the science behind childhood memories, but if I were to recount the memories I still hold, the stories would be short and scattered.
In other words, all of the memories of my initial (and arguably most important) years of life DO NOT EXIST.
This means I can't remember that my mother fell in love with me, the little tiny thing that she created, and did everything she could to make sure I had the best life she could provide.
I can't remember that:
She routinely woke up 3AM to hold me and calm me from the bad dreams I was having.

She skipped out on nights out with her friends, concerts, and parties.

She fed me, and taught me how to walk, talk, and behave.

She even literally cleaned my shit from my ass hundreds of times. Gross.
I can write pages upon pages of what my mother did to help me get to where I am today…even though I can't remember it.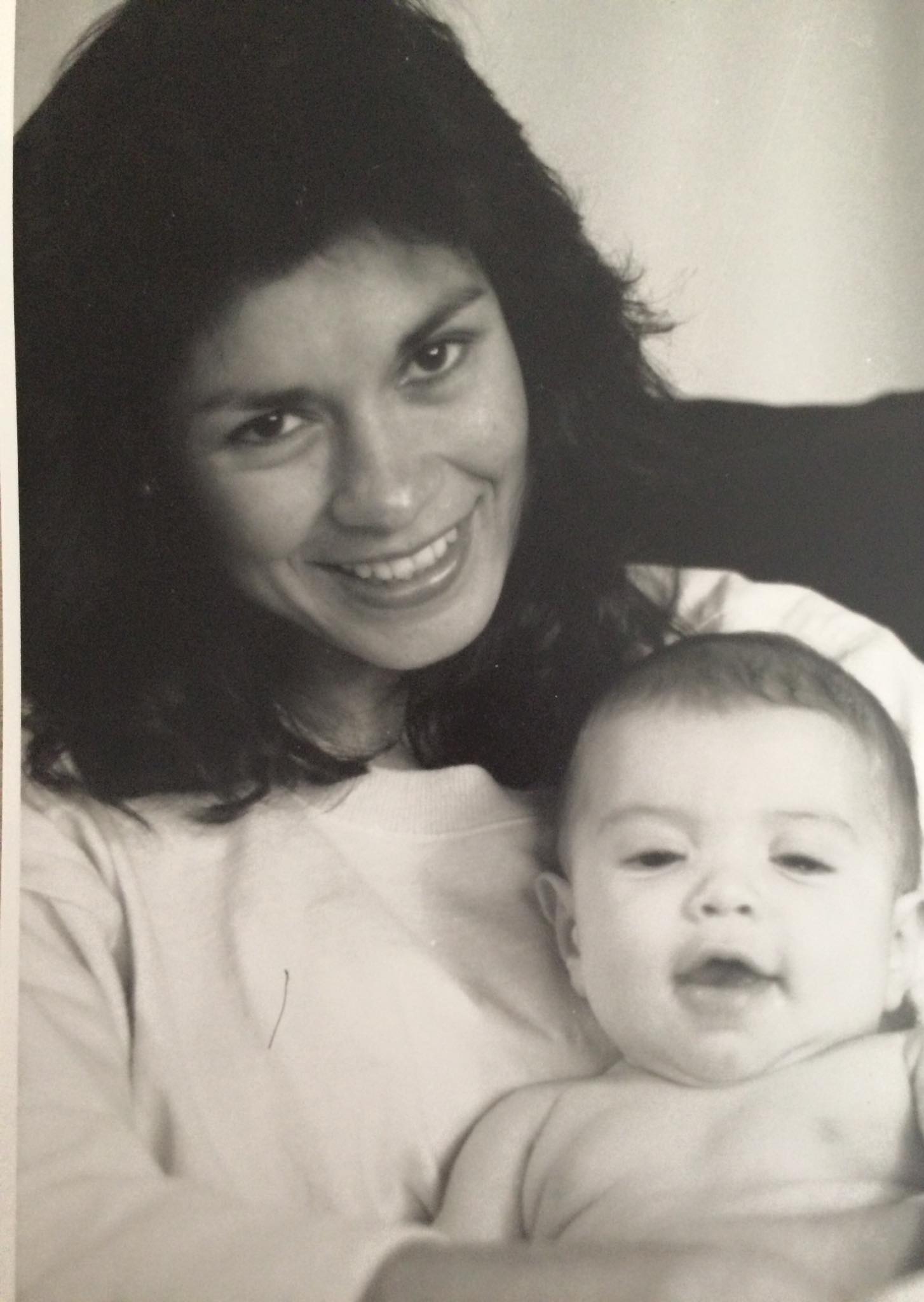 We can't remember our mothers teaching us how to walk, talk, eat, act, dress, and live.
I have been told congratulations for:
Graduating from college

Starting a business

Traveling around the world

etc.
And many times, I soak in each accomplishment, giving myself more praise then I deserve, and forgetting to thank the one individual who had such a huge impact in helping me get all those things.
My mom.
So this holiday season, I'd like to write a letter to my mother, and tell the world how incredible she is—because she's the reason I am where I am today.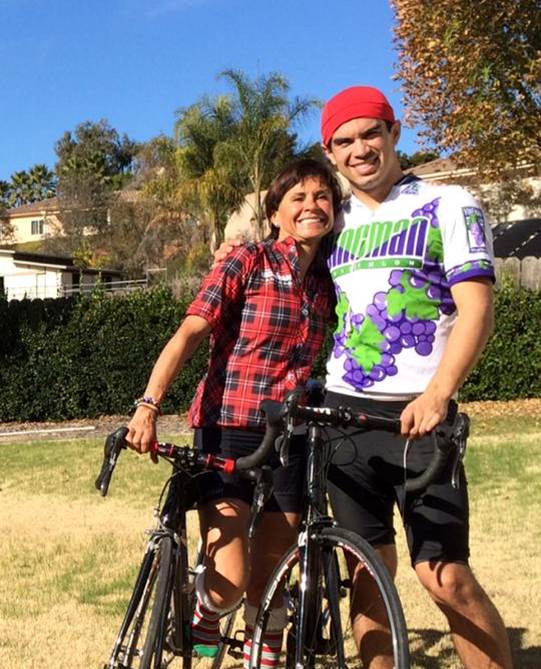 —
Dear Mom,
You are the most inspirational person I know. Your passion for life and courage to go after your dreams is contagious.
Your family moved from Guatemala to the US when you were 9 years old. With a struggling writer for a father and a seamstress for a mother, money was tight, and no one in your family spoke English…and still, you made it through.
You are the only one of your 5 siblings to graduate from high school…and then you went further, and pushed on to community college to become a dental assistant.
You married an amazing man that I am honored to call my father.
You fed me when I could not feed myself, and changed my diapers hundreds of times. I thank you for teaching me how to walk, talk, act, and be well mannered. I thank you for waking up hundreds of times in the middle of the night when I was scared and needed you by my side.
I thank you for driving me everywhere–from school, to tennis practice, to tennis tournaments, to concerts and parties with my friends.
Thank you for how much money you and my dad spent on me to help me get to where I am today.
I brag about you all the time–telling my friends how you have completed 5 Ironman races, with your first being at the age of 54 years old. I talk about how you have found a new passion for mountain biking at age 59. When you first said you wanted to compete in an Ironman, everyone doubted you, but you went for it and made it happen five times.
I have been lucky to be raised by someone who taught me what hard work and focus on goals really means. Your constant push for me to always be the best in everything I did, and never be content with mediocrity, was frustrating when I was younger…but now, it's one of my best qualities.
Because of you and my father I have the knowledge, skills, and confidence to do anything I want in my life.
Thanks you, truly, for everything you have done. I don't say it enough, but I want you to know that every accomplishment I have in my life is forever indirectly shared with you.
Love,
Todd
Do you resonate? Do you have an amazing mother that helped get you to where you are today? Give them the praise they deserve by letting me know in the comments below! 
The following two tabs change content below.
Todd VanDuzer is co-founder and CEO of Student-Tutor, an inspirational leader and speaker for high schools and companies across the country, an avid rock climber, adventurer, world traveler, and more. He is driven by the need to help others go after their dreams by setting lofty S.M.A.R.T (specific, measurable, actionable, realistic, and timely) goals while having someone to hold you accountable. Todd is preparing to embark on a 5-year trip around the world in his van to help challenge, motivate, and inspire students to take charge of their lives. Follow Todd via Instagram or Twitter!
Latest posts by Todd VanDuzer (see all)