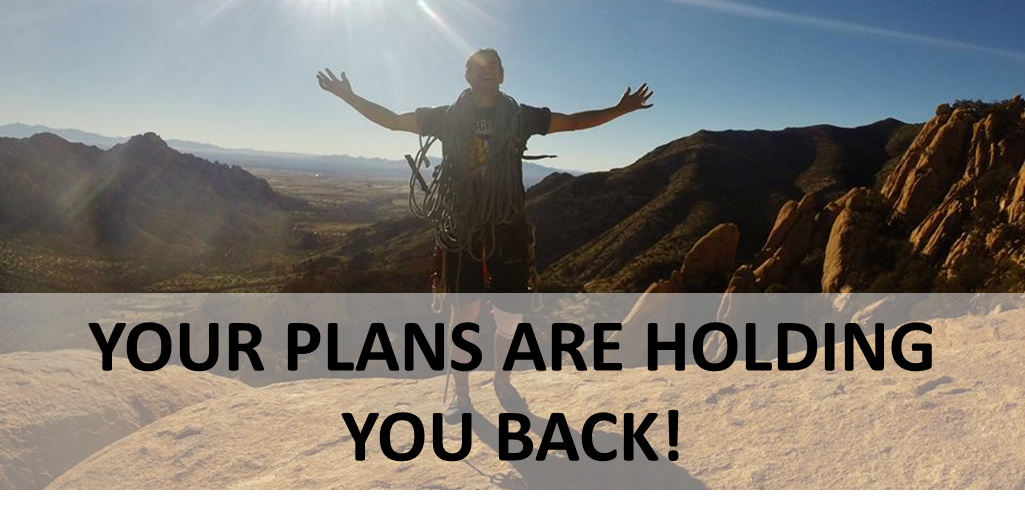 Raise your hand if you've ever had this thought: "Oh, I'd love to do that, but I don't know the first thing about getting started."
Or, "I just don't think I'm ready." Or, "I don't think I can do it."
If your hand's in the air, stop. These are all excuses. Even if you know absolutely nothing—absolutely nothing—about what you're doing, you can still do it. Even if you have literally zero experience, you can make something happen.
And how do I know this? Because I'm a living case study. When I was 22, I achieved one of my biggest accomplishments to date—I purchased and remodeled a house, turning it into a successful investment and a great source of passive income. And I did it with precisely zero knowledge of anything related to remodeling.
Here's how I did it.
I purchased a house when I was 19 with a tax credit, but that's another story. This story is about me wanting to purchase a second house, because the market was low, and I knew it was going to come back up eventually. I knew I had to get in on this.
Did I have money? Nope. Did I qualify for any house? Nope—my credit was pretty good, but my employment history was "Entrepreneur," so I wasn't exactly making the big bucks.
So first, it became clear—I needed an investment partner. I've got to make this happen.
In the past, some of my friends had expressed interest in maybe buying a house with me—but when it came time to actually fork over the cash, they were all suddenly completely uninterested.
I kept looking around, refusing to be discouraged, calling all my old friends. And then, finally, a friend said yes—Derek Koh.
Derek had a steady job, and had a fair amount of money saved up. I sat him down and told him my plan—buy a house, remodel it, rent it out. He listened carefully and agreed. "Yeah, let's do it."
And the house hunt began.
It took us a while, but we eventually found something promising. A beat-up house that was definitely a fixer-upper, but seemed…manageable. And besides, the price was fantastic.
The only catch was that Derek had to agree. I summoned all my confidence, and walked in like I knew what I was doing.  "Yeah, this is fine, we'll just repaint the walls, fix the carpet…$6,000 or $7,000 should be enough for a remodel." I had no clue what I was talking about, but I needed Derek to feel confident enough to invest in the house.
And—surprise—he did.
To keep up my end of the partnership, I took out a $15,000 student loan. (I had no money, remember?) With my loan and Derek's money, the property was ours. I felt relieved. Elated. Excited. I bought a house!
Almost immediately afterwards, I called my roommate at the time, Scott. "Hey, Scott. I just bought a house, and need help remodeling it. I'll pay you $10 an hour if you'll help me." Scott's answer? "Cool."
The next day, Scott and I walked into the property. My stomach sank.
All I could think was, what have I gotten myself into?
I had absolutely no clue where to start. The carpet was disgusting. There were holes in the walls, and the walls were so dirty they were brown. The kitchen cabinets definitely needed to be replaced. The bathroom was broken. The toilet didn't work. The sinks weren't working. Everything in the house was trashed.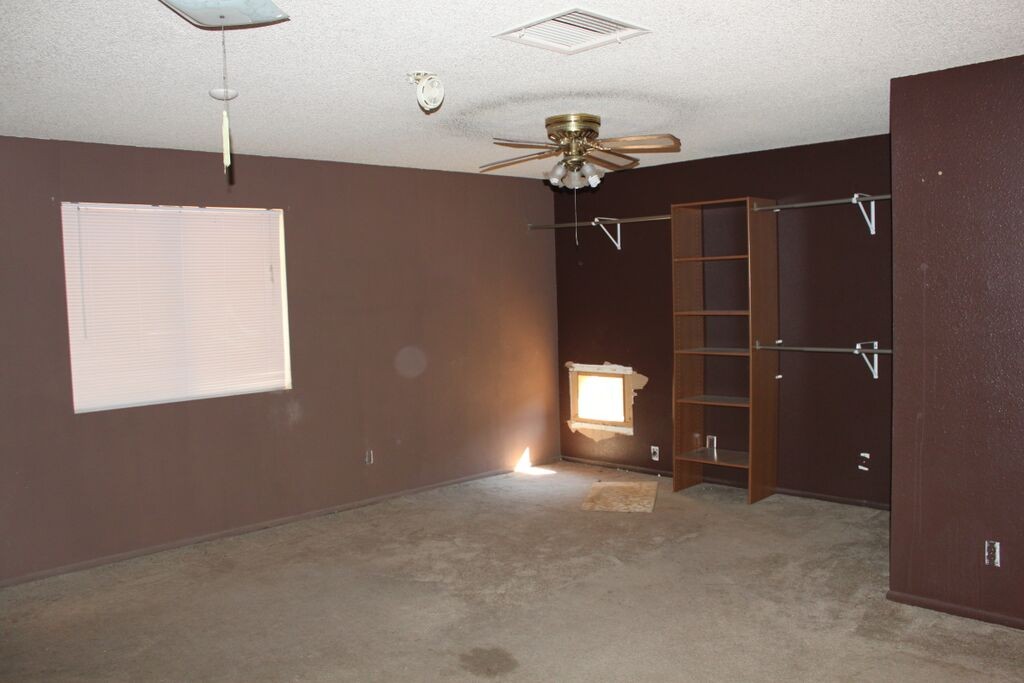 And now, Derek and I had a mortgage to pay. We needed to find a renter, and fast…and to top it off, I was leaving for China in 5 weeks, on a trip I'd won in a contest.
That meant five weeks to accomplish the impossible
I rolled up my sleeves. "Well, I think the carpet's gotta go." Keep in mind—I'd never done any remodeling in my life.
Scott looked at me. "What do you mean, it's gotta go?"
Me: It has to go.
Scott: Well, how are we going to do that?
Me: I don't know, man, let's just get down there and start yanking on it!
So we started yanking on it. We finally pulled it off, and there were all these prickly things stuck in the floor, like staples. Man, that's going to take some work. I figured we'd need to get some tools and pull the prickly things out, to make the floor smooth. This is going to take longer than I thought.
Plus, now we had all this extra carpet. I didn't know about renting dumpsters—that option didn't even occur to me—so I did the first thing I thought of. I called my friend Patrick, who had a truck.
"Hey, Patrick, can you help me out? I'll pay you ten bucks…I need to load some carpet, and we can take it to a dumpster."
Now, this wasn't just a little bit of carpet. I'm talking 2300 square feet of carpet. And being young and naïve, my solution was for Patrick and I to drive up and down the alleys of Tempe, filling all the dumpsters with carpet, until it was gone. (I'm sure the people who lived there were really happy about that…)
Okay. Carpet gone: check.
But the remodeling list went on and on.
The walls were brown. Not painted brown. I needed to fix that.
I'd never painted anything in my life. Step 1? Go to Lowe's. I walked in and said, "Hey, I have these brown walls—I need to paint them. How do I paint them?"
They looked at me and said, "Well, you'll probably want to get some primer."
I said, "Sure. What's primer?"
That was the extent of my knowledge on painting. But, still, I left Lowe's with primer and paint, and sort-of a plan.
And I made it happen.
My friends and I primed the walls and painted them. I bought some laminate, watched YouTube videos on how to laminate a floor, and completed it. I hired friends-of-friends to help me out.
We didn't finish the house in those five weeks before I left for China, but when I came back, it took us only two or three weeks before we had the house ready for renters. And it was a huge success.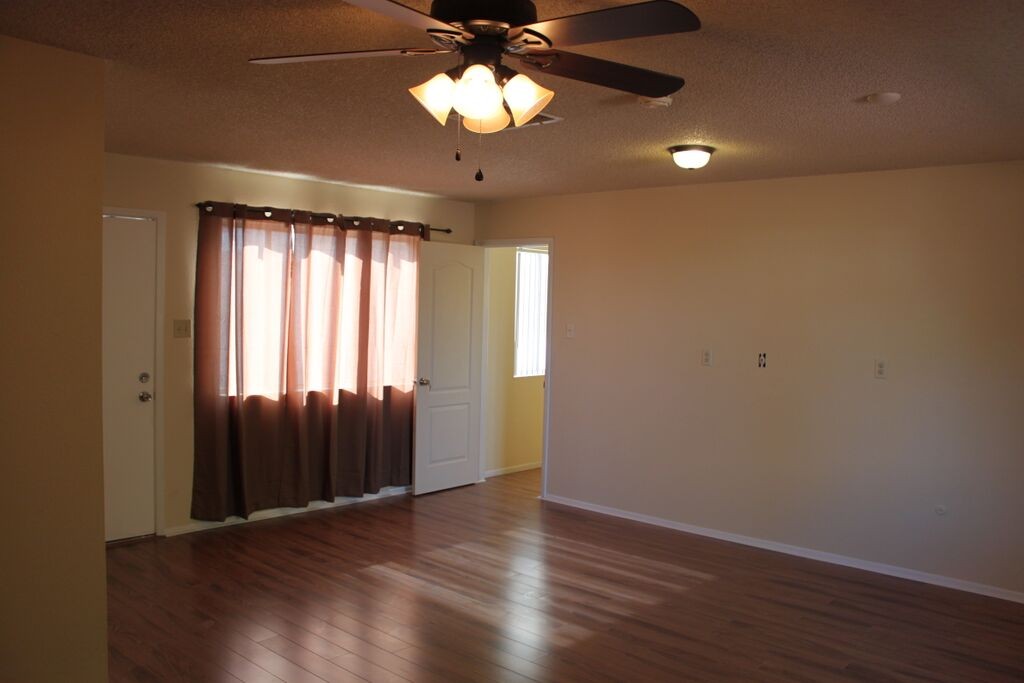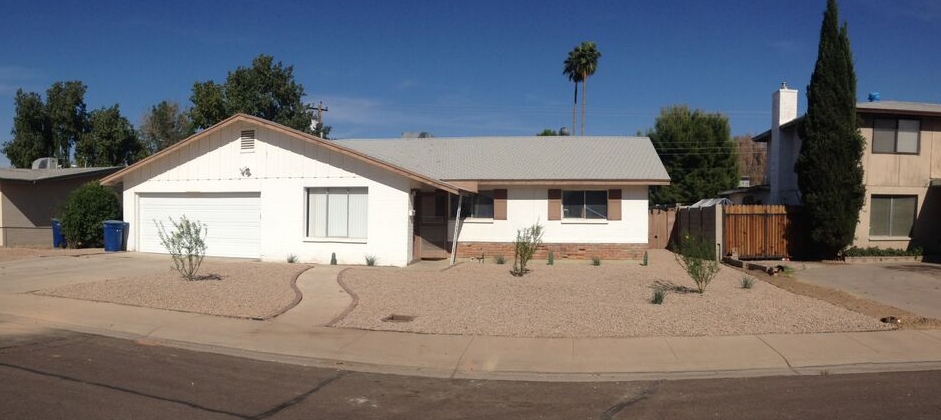 Now, this absolute wreck of a house had increased in value. And with renters in the house, Derek and I had a steady cash flow that set us up for life.
Since then, Derek and I have purchased two more homes, and turned those into successful investments, too.
Am I telling you this to brag? Not even close.
I'm telling you this so that you'll get up and go after your dreams.
I went into that purchase with no preparation. Nothing except the knowledge that buying a house was something I wanted to do. I had no experience remodeling houses. And when I walked in with Scott that first day, I didn't even know where to start.
But I got it done. How? Calling people. Asking for help. Googling questions. Finding answers in YouTube videos. Jumping in, and not being afraid to try. Telling myself that I could figure it out, and that I could make it happen.
That's the biggest thing that I find with a lot of people—they just don't believe they can follow their dreams. Or, on the flip side, they take so much time making an elaborate plan to do something that they never actually do it.
Stop with your excuses. Stop with the "I'm not ready." Stop planning and planning and planning.
Make a change. Execute. Make it happen. And then keep moving forward.
What are some things you didn't think you could do but after you went for it, you made it happen? Please let me know in the comments below!
The following two tabs change content below.
Todd VanDuzer is co-founder and CEO of Student-Tutor, an inspirational leader and speaker for high schools and companies across the country, an avid rock climber, adventurer, world traveler, and more. He is driven by the need to help others go after their dreams by setting lofty S.M.A.R.T (specific, measurable, actionable, realistic, and timely) goals while having someone to hold you accountable. Todd is preparing to embark on a 5-year trip around the world in his van to help challenge, motivate, and inspire students to take charge of their lives. Follow Todd via Instagram or Twitter!
Latest posts by Todd VanDuzer (see all)